Zombie Race 5K or 15K Entry at Kimball Farm on April 26 (Up to 54% Off)
$39.00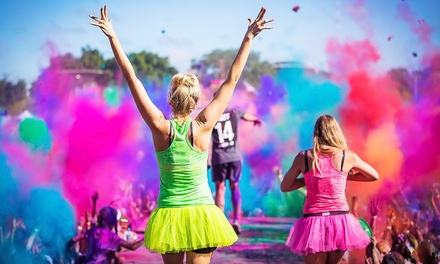 Value

$85.00
Discount

54%
Deal Ends: 03/06/2015
at midnight
Contact Info:
http://zombierace.co/
Kimball Farm
791 E Broadway
Haverhill,Massachusetts
01830
Here's what's up:
Choose Between Two Options
$39 for 5K race entry (up to $85 value)
$49 for 15K race entry (up to $105 value)
The Massachusetts Zombie Race takes over Kimball Farm on on Sunday, April 26. The 15K starts at 9:30 a.m., and waves of 5K runners depart every half hour from 10 a.m. to noon. After they cross the finish line, runners relax at an after-party with live entertainment and enjoy their included free beer and a $10 voucher for race merchandise. An additional $10 insurance fee is required for each entrant.
Zombie Race
Sometimes you need to get away from the stress of the workaday world and immerse yourself in the stress of a cannibal wasteland. During the Zombie Race, runners navigate a winding path beset with ravenous hordes of the undead. Every human starts the race with three health flags—which the zombies are dying to capture. Those who make it through with their flags intact can join the ranks of Zombie Race Survivalists. Those who lose all their flags are still allowed to finish, but should probably follow up with a trusted healthcare provider for an anti-zombification vaccine.
The Fine Print
Expires Apr 26th, 2015
Must sign waiver. Online registration required. Limit 1 per person, may buy 1 additional as gift. Valid only for option purchased. $10 insurance fee not included.
Join the FullDorm Team
We are always on the lookout for campus reps who share the same passion for sales, marketing, and business development as our entire team. We value every member of our team and compensate them accordingly.
Feature Your Business
If you have a product or service that you would like to offer as a Dorm Deal...
Other Great Deals Worth a Look: