Return of the Winemaker at Davis Square Theatre
$16.50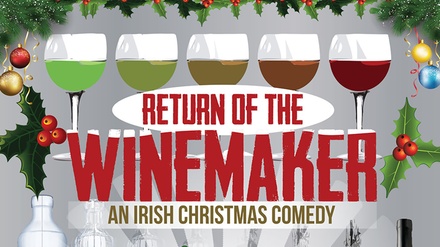 Value

$25.00
Discount

34%
Deal Ends: 12/06/2015
at midnight
Contact Info:
http://www.goldstar.com/venues/somerville-ma/davis-square-theatre
Davis Square Theater
255 Elm Street
Somerville,MA
02144
Here's what's up:
This raucous comedy asks a bold question: What if, instead of Bethlehem, Jesus was born in... Ireland? In Return of the Winemaker, the residents of Ballygoura, County Galway are overjoyed when they discover that the messiah in their midst has the power to turn water into wine. The townsfolk convince Jesus to give up carpentry so he can concentrate on making more and more hooch for the local pubs to sell, until their plan hits a snag -- Jesus' father wants his son to return to Heaven. With the town's booze supply at stake, the people of Ballygoura must convince God to let Jesus stay with them in this irreverent Irish Christmas celebration.
The Fine Print
Expires Dec 2nd, 2015
Offer does not include ticketing fees. Information on how you'll receive or pick up your tickets along with any date-specific advisories or restrictions will be provided to you in checkout.
Join the FullDorm Team
We are always on the lookout for campus reps who share the same passion for sales, marketing, and business development as our entire team. We value every member of our team and compensate them accordingly.
Feature Your Business
If you have a product or service that you would like to offer as a Dorm Deal...
Other Great Deals Worth a Look: